Returning to Welford Park Autumn 2024
Spectacle of Light offers you the chance to view the much loved paths of Welford Park from a different perspective and discover new sights along the way.
Many of our paths are wood chipped, which makes wheelchair access tough but not impossible. We are working towards making our paths hardcore but please keep this in mind when booking for this year's event.
Friendly dogs on leads are welcome. We ask owners to leave nothing behind and to please put used bags in the bins.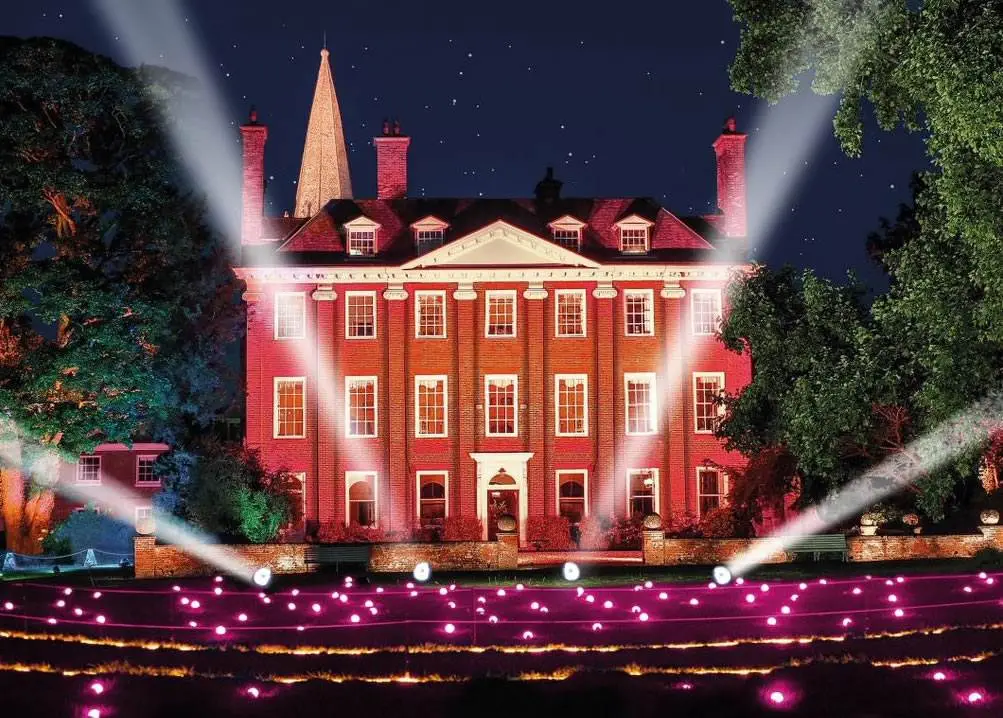 …a breath-taking trail through light, colour and fantasy…
Discover the night-time wonder of Welford Park through a wonderful spectacle of light and sound. Enjoy this beautiful, illuminated trail through the majestic woodland and around the gardens all lit under the stars.
Sip delicious hot chocolate and spiced cider as you meander along this beautiful trail. Take a moment by the house to tuck into scrumptious hot food.
Spectacle of Light Dates for 2023
Join us and see Welford Park like never before!
Gates open:
Friday 20th October – Sunday 12th November 2023
(Thursday – Sunday) 
Book tickets today for extra savings. 
Early Bird Tickets – Save 20% (Book by 31st August)
Family - (2 adults + 2 children)
£49.60
Advanced – Save 10% (Book by 19th October)
Family - (2 adults + 2 children)
£55.80
Full Price – from 20th October
Family - (2 adults + 2 children)
£62.00
* Carers go free and do not require a ticket when accompanying an adult or child ticket holder in their care. A copy of one of the following letters or documents will prove useful at the ticket gate: Disability Benefit; Carer's Allowance; Local Authority Assessment; GP; Carers Centre; or a Carers Card.
Welford Park's Autumn Light Trail
Spectacle of Light is a glorious night-time experience bringing Welford Park's historic grounds to life in a completely magical way. Each space is designed in a unique and amazing style, creating wonderful immersive displays for all the family to enjoy.
Explore this wonderful after-dark experience and follow the new illuminated trail around the beautiful grounds. Enjoy the amazing installations as you discover each new secret of this romantic environment.
What our visitors have said…
A beautifully dramatic environment
A magical place made more magical
The whole family absolutely loved it
The children were captivated
Shows the house at its best